Aircraft Portfolio

Get to know the safety & wellness vetted aircraft types in our global network by checking out our air charter guide below.
Turbo-props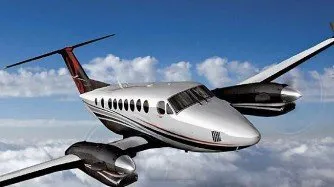 Turbo-prop aircraft can comfortably hold between five and eight passengers and fly for up to four hours nonstop. Turbo-props are sturdy and maneuverable enough to handle the short, rough runways (between 2,000 and 2,400 feet long) that larger jets cannot. The aircraft are easily adaptable and can be outfitted with amphibious floats and snow skis, allowing for landings in many different environments. The King Air 90, King Air 350 and Pilatus PC-12 are popular examples of turbo-prop aircraft. Base Hourly Range*: $1,700.00 - $2,400.00
---
Entry-level & Light Jets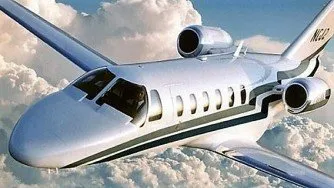 Entry-level & light jets, among the smallest private aircraft, hold between four and eight passengers comfortably, and can travel between two to four hours on a nonstop flight. This category of aircraft isn't as spacious as other private jets, but they are the most economical if you're only traveling a short distance. Planes in this category are some of the fastest, reaching speeds of up to 500+ miles per hour. The Phenom 100 and Citation Mustang are classified as entry-level jets while the Learjet 31/35, Phenom 300, Citation V and the Raytheon Premier 1 are all considered light jets. Base Hourly Range*: $2,300.00 - $3,400.00
---
Mid-Size Jets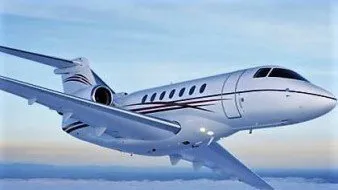 Mid-size jets are a more spacious option. Even with the larger cabin and luggage space, mid-size jets are designed to carry between six and eight passengers with a hot/cold galley and a fully enclosed lavatory. They're capable of flying from coast to coast within the United States, with a maximum of seven hours of flight time. Types of mid-size jets include the Lear 45 and 60, Hawker 800/800XP/900 and Gulfstream G150. Base Hourly Range*: $3,300.00 - $4,100.00
---
SUPER Mid-Size Jets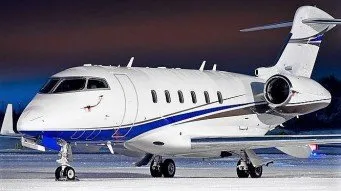 Super mid-size jets such as the Gulfstream G200, Citation X, and Challenger 300 are capable of transcontinental flights from the U.S. west coast. Super mid-size jets like the g200 utilize both small local airports as well as large international airports. These jets generally hold up to nine passengers; however, some of the larger models can carry 12. Super mid-size jets are designed with all of the luxury and amenities of larger private jets -- including spacious cabins, galleys, and optional entertainment systems -- only on a smaller scale. Base Hourly Range*: $4,000.00 - $4,800.00
---
Large Cabin & Ultra-long Range Jets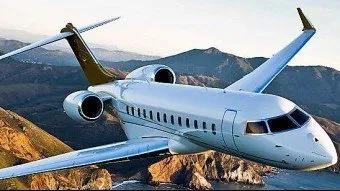 Large cabin and Ultra-long range jets are the largest private jets before entering the Executive Airliner category. Typically accommodating an average of 10-12 passengers comfortably with a maximum capacity of 18, they are capable of flying between 7 to 16 hours or 4,000-8,500 miles nonstop. With such long-range capabilities, these jets have lie-flat seating with full pull-out tabletops and sometimes even contain private sleeping areas. Along with your cockpit crew, heavy jets also employ flight attendants to tend to the needs of their passengers and ensure their safety. Base Hourly Range*: $5,500.00 - $11,500.00
---
Executive Airliners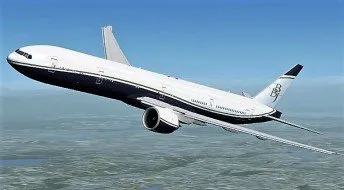 Executive airliners can efficiently fly intercontinental routes and, simply put, are the crème de la crème of the private jet charter world. These aircraft are full-sized airliners, with amenities such as private bedrooms, showers and boardrooms to provide penthouse suite inspired facilities at 30,000 feet. Some of the world's most discerning royalty, business leaders, and private individuals charter these kinds of aircraft to travel, meet and entertain in the utmost comfort and style. Base Hourly Range*: $13,500.00+
---
* Rates provided include the aircraft, crew, and fuel, and are not inclusive of additional trip specific related expenses such as aircraft positioning flight time, overnight expenses, international handling, federal excise taxes etc.
---