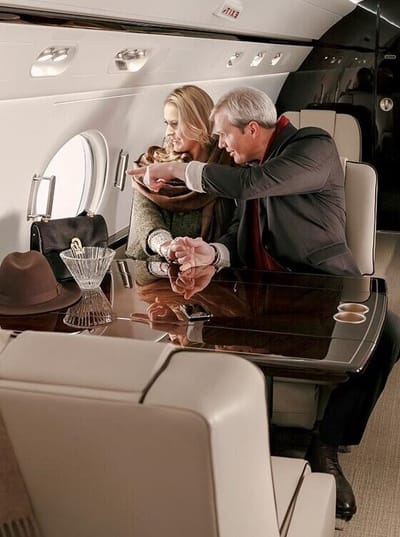 You'll be delighted to know that we're not offering cookie-cutter air charter service... and with over three decades of "the wind beneath your wings", we've got this!Our focus is on you
, our customer, providing the private air charter service and commitment you'd expect and deserve from people who share your values.
You won't find a click-through
to some automated program giving inaccurate pricing or availability like you sometimes find at other jet charter companies. We provide superlative private aircraft charter options for those who want the human connection and white-glove service... the personal touch.
A global network of safety & wellness vetted aircraft
Combined experience of 80+ years in private aviation at your disposal
Enhanced safety standards - No crowded airport - No waiting in lines
Dedicated Flight Concierge team- 24/7 flight following
World-class service - making securing a private charter a pleasurable and convenient process.
Bottom line...
y
ou'll be hard pressed to find a more proactive, responsive and attentive air charter company. It's that uncommon blend of innovative solutions and customer embracement that produces what you desire - superlative travel options with a personal touch. We're a jet broker that can help you arrange extraordinary jet charter to anywhere that you've dreamed of traveling - whether for business or leisure.